0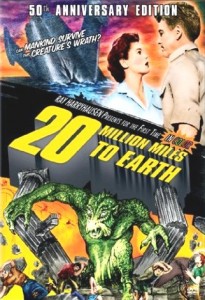 Thanks to you and 19,999,999 of your friends and fellow-app enthusiasts we've reached an important milestone. Over twenty million downloads and counting!  
We've been strutting around our office high-fiving each other 20 million times (and wow! does my hand hurt!) We're trying to get our minds around an astronomical number like that.
The smartphone barcode reader, QR Droid, the best QR app for Android is celebrating!
The Boss reminded us that 20,000,000 years ago we were in another period of global warming: Antarctic coast temperatures were up to 20ºF (11ºC) warmer than now, with lush vegetation as proof in the fossil record. My, oh Miocene!
 

But a 20 million number that really captures our heart is the great work they're doing over at the Twenty Million Minds Foundation. 

Their mission:  to grow access to affordability in higher education by fully leveraging the efficiency and interactivity of the digital age. Now that's a Web 2.0 project we can get behind. 
Although QR Droid gained access to the elite group of top downloaded apps in the Android Ecosphere many millions of downloads ago, we're still grateful to our fan who keep us sharp. We're polishing our next release based on your feedback. Stay tuned to this space for more specifics. For version 5.3.3 we're making our UI more aesthetically pleasing and simple-to-use, and adding settings to give you even more control. It'll be ready for prime time tomorrow, so we'll be giving you more specifics then.
If you still don't have best QR Code scanner, decoder and generator available for Android, get it here:
Or learn more about it here:
What are QR Codes? | QR Droid features