3
QR Droid is looking for an official video to publish in Android Market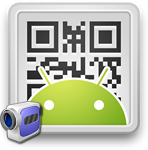 Hundreds of Ad-removal codes and

400.00 U.S. dollars

to give away
Take out your camera and make a video about QR Droid. It can be:
A complete review about QR Droid
A short video with detailed instructions of a single feature. For example: "How to share a contact", "How to publish your own QR Code", "How to…"
Tips & Tricks about QR Droid
Please read http://qrdroid.com to learn more about this tool and get inspired for your video. Specially, read these posts: http://qrdroid.com/blog/tag/help
Tip
You can make a video about QR Droid without Ads! Use this code to remove Ads temporarily,  for a few hours:
1111 2222 3333
To use this code:
Install or update QR Droid ( http://qrdroid.com/get )
Open QR Droid
Press 'Menu' > 'Remove ads' > 'Enter code'
Enter code "1111 2222 3333" and press 'Ok'
Prizes
All participants will get two Ad-removal codes, for themselves and one friend. (Codes to remove Ads permanently, of course)
We will let our users choose their favorite video. Most voted video will get US$300.00 cash (payed only through PayPal).
(There must be at least 5 videos to vote for a winner)
Our staff will choose a second video, the one they consider the most helpful. Maker of this video will get US$100.00 cash (payed only through PayPal). If the same video has both recognitions, second prize will be awarded to second most-useful video, chosen by our staff.
Recognition: If you want to, you will be mentioned anywhere we use your video.
How to participate & Conditions
Videos must describe one or several QR Droid features, and explain how to use them.
Videos must be in English.
They must be minimum 30 seconds and maximum 10 minutes length.
They must NOT contain any copy-righted contents. By participating, you declare no content is protected or own by any other third part.
After making your video, upload it to YouTube and send link to info@droid.la, or Twit it with tags #QrDroid and #Video
By participating, you

authorize us

to use your video in any way and to uploaded it in our own YouTube account. You are

not required

to send source files and we

won't

edit it without your permission.
You must participate before

August the 1st, 2011

.
Ad-removal codes will be sent in under two days after you send us your video's link.
Prizes will be payed only through PayPal, before

September the 1st, 2011

.
Any fees PayPal may produce will be charged to winner and deducted from final prize. This deduction would be made by PayPal, not by QR Droid.
Winners are responsible to handle any taxes produced by prize in his country.
- If you don't know what QR Droid is, please read this: http://qrdroid.com/features
- If you don't have QR Droid in your Android yet, get it here: http://qrdroid.com/get
- If you have any question, please leave a comment here, or write to info@droid.la